Spinning and weaving are also areas that interest Kelly.
Louet wheels, looms, accessories, parts and supplies are available through Just Knitting. Some are in stock and all can be special ordered by arrangement. If you don't see what you are looking for listed below, contact us and we will look into your requirements.
Rovings by Louet and Fleece Artist are in stock. ( Details to follow below )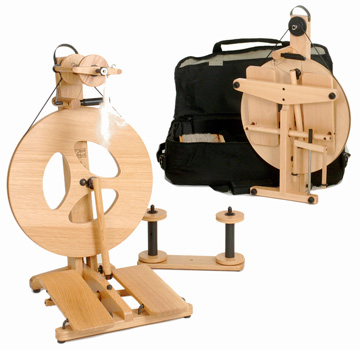 Louet's Victoria wheel folds for easy transportation in the custom travel case ( shown in the folded position with travel case ).